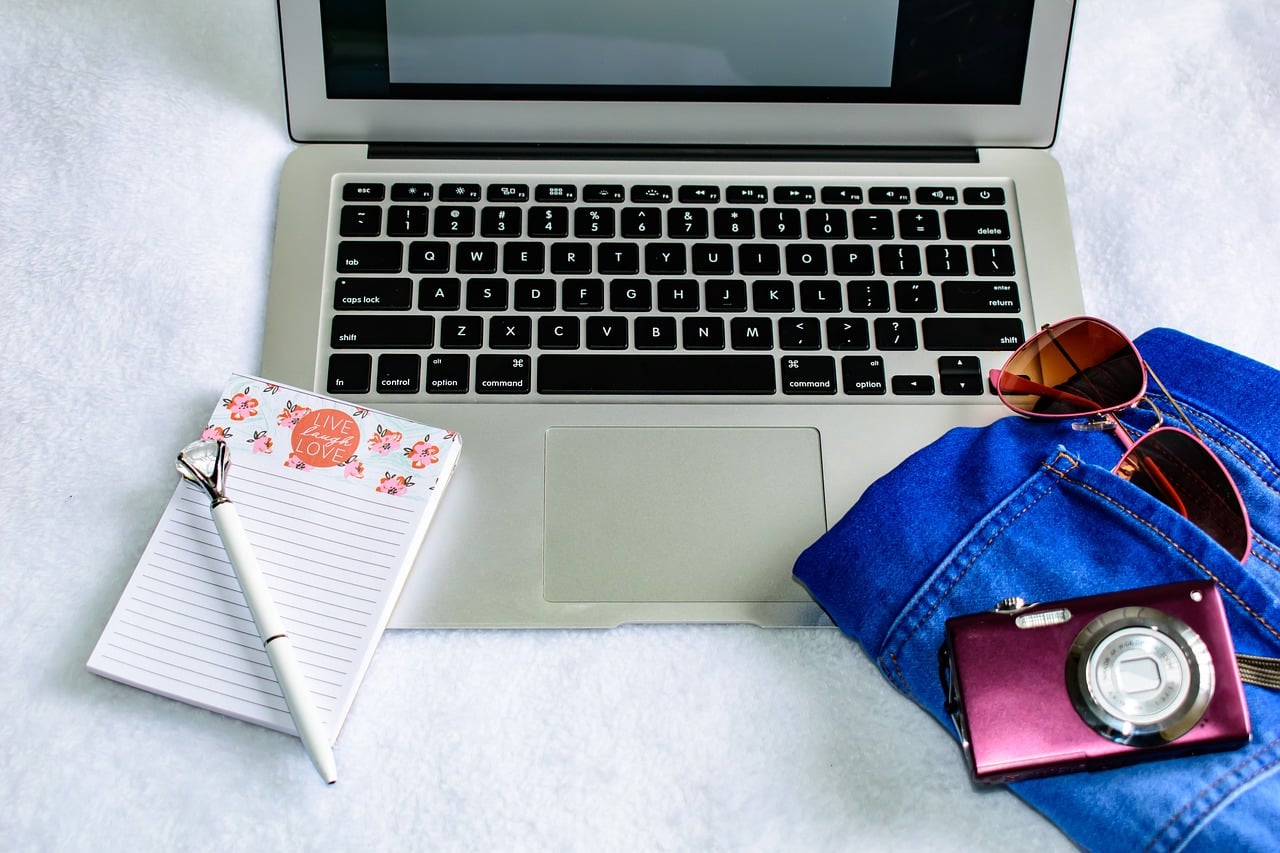 Working as a digital nomad, exchanging words for accommodations, or even blogging while in school are just a few ways to make a living out of travel blogging. Some may consider 'living the dream' as investing in a two-story house with a white picket fence. But we're taking a guess that's not your dream. Travel blogging jobs come in all shapes and sizes and can be tailored to your needs and passions. However, traveling and writing for a living is a niche industry that requires aspiration, determination, and access to the world.
Types of Travel Blogging Jobs
Whether you're a lifestyle blogger or a full-time writer, there are opportunities to invest in that will help you see the world and pursue your dreams. Check out these top ways to make money on the side while traveling or to adapt your life to being a full-time writer.
Lifestyle travel bloggers blend travel experiences with daily life aspects while having a more permanent job (like a scuba diver instructor). Being a lifestyle travel blogger aims to inspire readers to infuse their daily routines with a bit of exploration.
In contrast, full-time travel bloggers make travel and blogging their primary occupation. By sharing comprehensive guides and practical advice, full-time travel bloggers live a more nomadic life while making extra cash through things like affiliate programs.
Jobs for Lifestyle Travel Bloggers
Lifestyle travel bloggers curate content that merges travel adventures with everyday activities or passions like wellness, home decor, or food. By crafting relatable content, lifestyle travel bloggers hope to gain a following from their daily lives to support their travel.
To start your lifestyle blogging career, take a look at our curated list of jobs below. These positions allow you to support yourself while traveling if you hope to continue blogging on the side. 
Note: 'Flexibility for blogging' is rated on a High, Medium, Low scale. High = most amount of extra time for travel blogging jobs. Low = least amount of extra time for travel blogging jobs.
1. Flight Attendant
Becoming a flight attendant is a resourceful way to see the world and write about your adventures. Many times, you'll receive discounted hotel and flight perks that'll make travel blogging more accessible, but keep in mind that flight attendants work long hours and often experience jet lag.
Income range: $70,000 – $100,000
Flexibility for blogging: Medium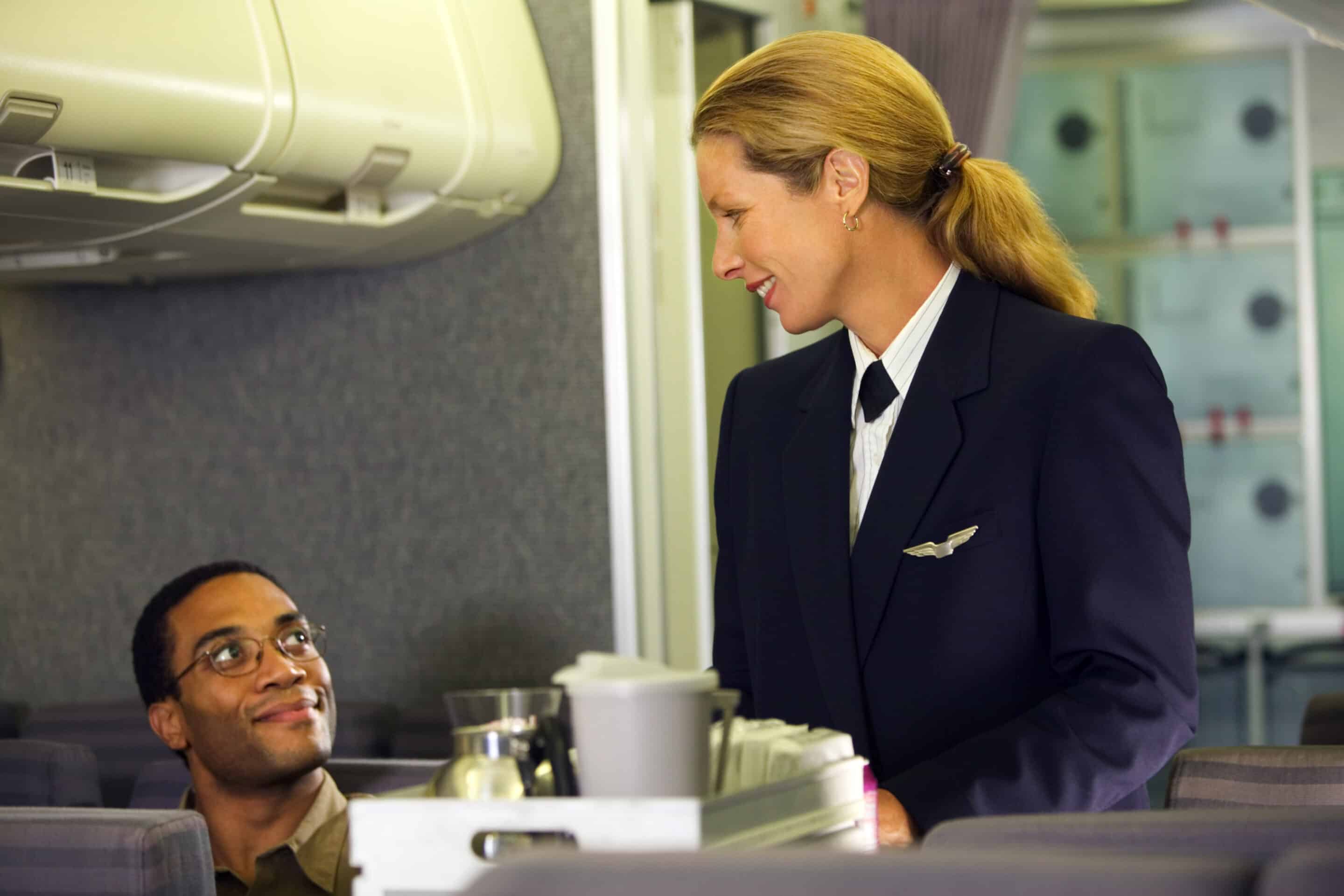 2. English Teaching
Many schools around the world seek fluent English speakers to educate kids and adults. Teaching English is a savvy way to make time to blog about your travels. On top of having dedicated time after the school day, you could also have access to the locals' knowledge of their hometowns.
Income range: $40,000 – $70,000
Flexibility for blogging: Medium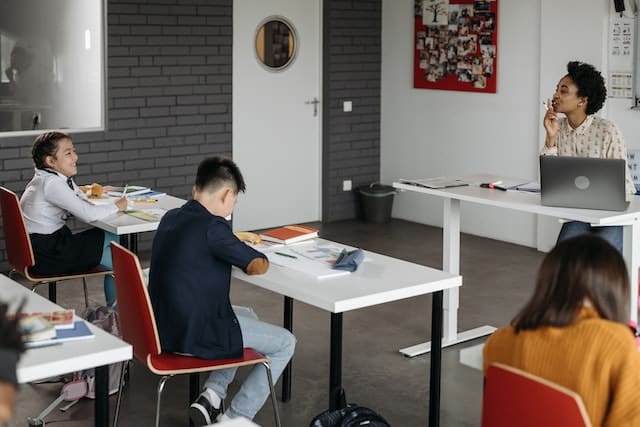 3. Travel Photographer
Although travel photography is hard to break into, it could be your ticket to see the world. To stand out, focus your talents on a niche that reflects your passion for travel (like a destination wedding photographer). By doing so, you could run a successful business, write, and travel in no time. 
Income range: $27,000 – $47,000
Flexibility for blogging: High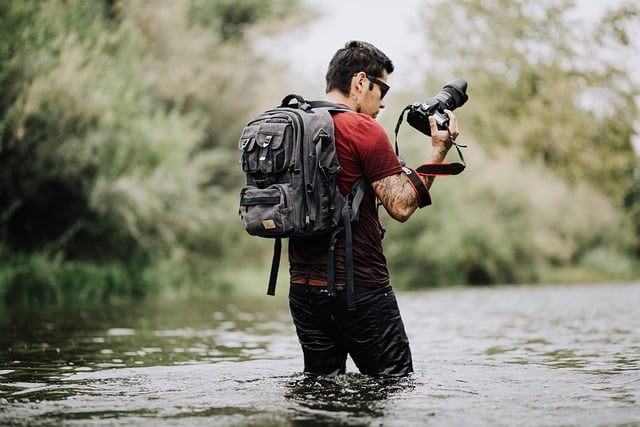 4. Scuba Diving Instructor
If you love the water and aren't scared of critters in the ocean, getting certified as a scuba diving instructor is an optimal way to find some time to build your blogging business. Create your schedule and take time to write insightful guides in your downtime.
Income range: $45,000 – $55,000
Flexibility for blogging: High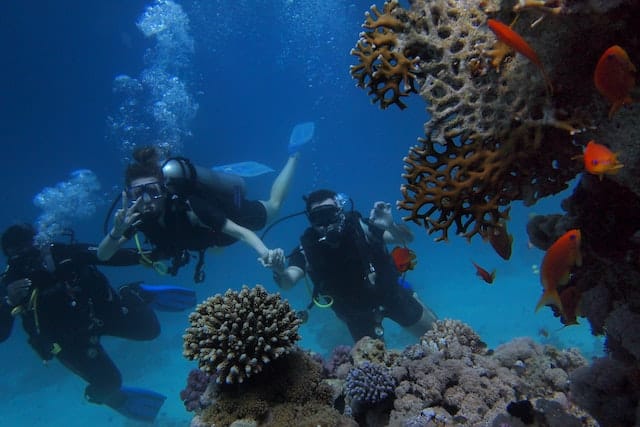 5. Cruise Ship Worker
A cruise ship worker gets paid to travel the world, which means plenty of content is at your fingertips. The hours may be long, and your coworkers are with you daily, but your unique perspective of being a cruise ship worker is to your advantage.
Income range: $30,000 – $50,000
Flexibility for blogging: Low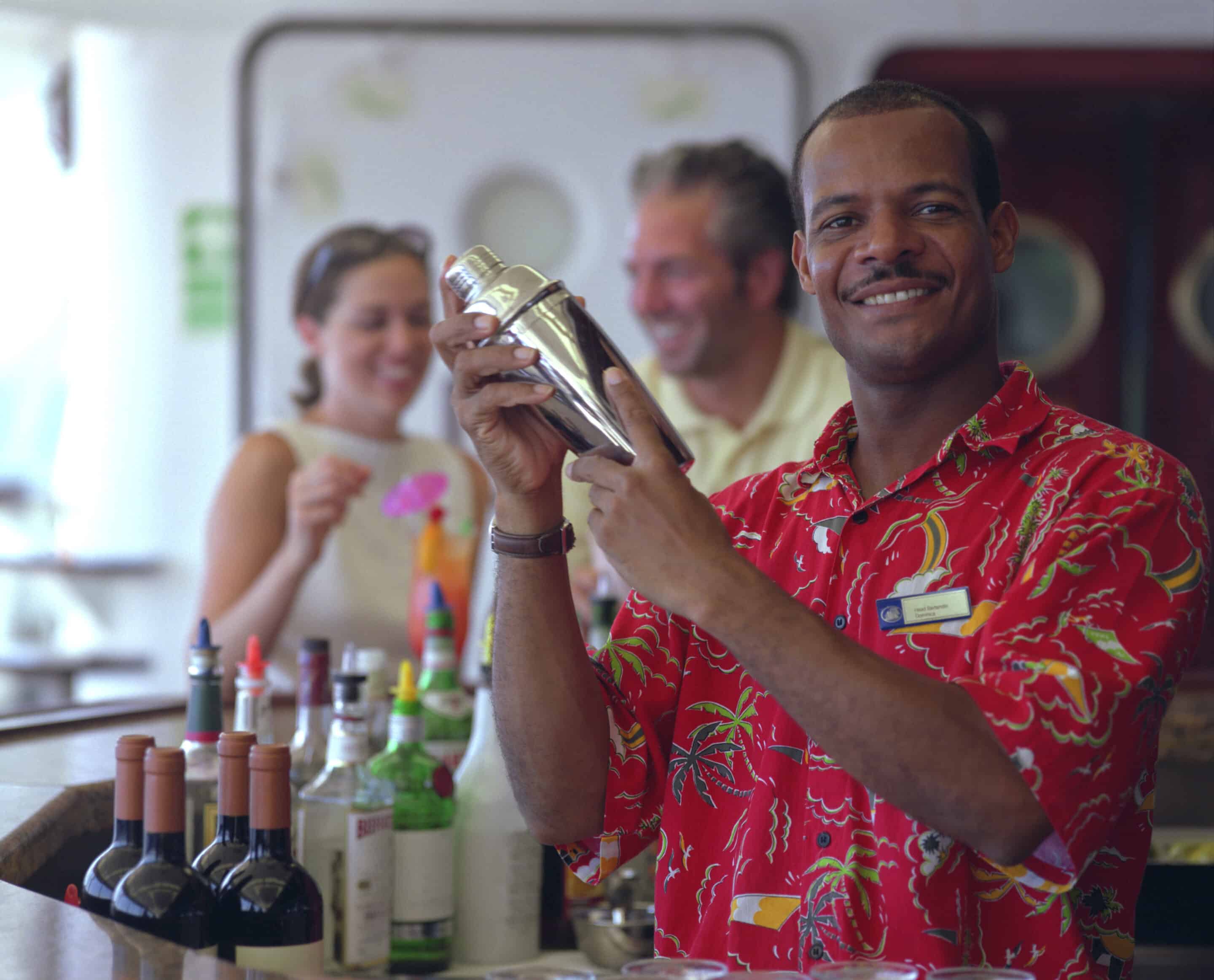 6. Airbnb Host
Converting homes into trendy and affordable vacation rentals is a challenging feat. But once you have your home up and running, set off for new places around the world while getting paid from Airbnb.
Income range: $25,000 – $40,000 (depending on the state)
Flexibility for blogging: High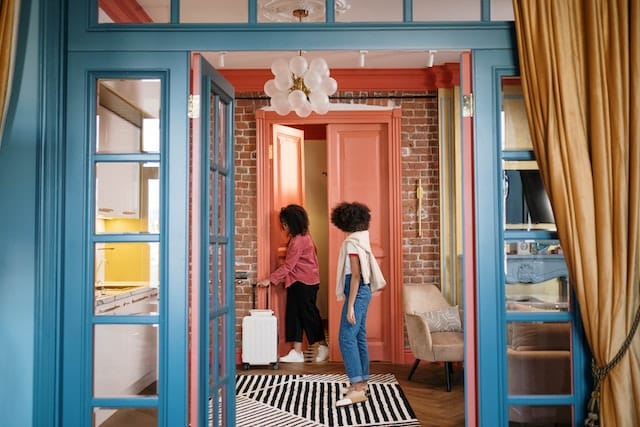 7. Videographer
There is a lot of potential in learning the skills of being a videographer. Write about destination weddings and create travel guides while simultaneously shooting videos.
Income range: $59,000 – $89,000
Flexibility for blogging: High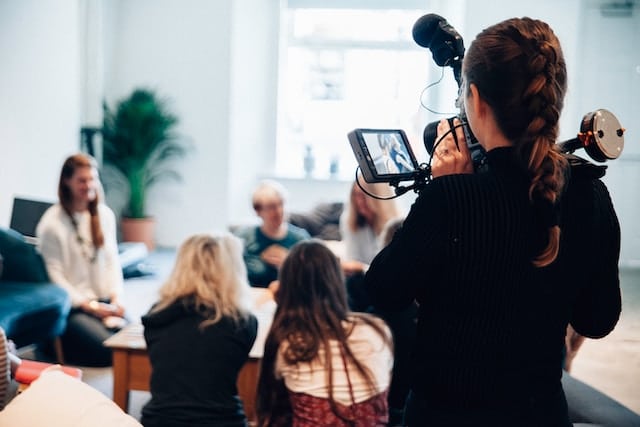 Jobs for Full-Time Travel Bloggers
If you're aspiring to become a full-time travel writer, then you're in luck – numerous publications worldwide will pay you for your contributions. Whether you like backpacking in the Alps or riding your motorcycle across the plains of Nevada, check out our list of some of the best freelance options to earn a commission.
 Note: America's average full-time travel blogger makes roughly $67,000 per year (per Glassdoor).
1. Lonely Planet
Lonely Planet is a website dedicated to travel and adventure that provides feature content, daily news articles from around the globe, and guidebooks. The editors are especially interested in submissions for inspiring, visually appealing content. 
Rate: Varies; up to $0.30 per word
2. Backpacker
Earn commission with Backpacker by submitting freelance pieces about your adventures through four categories: foot-based travel, backcountry, North American destinations, and advice for improving the backcountry experience.
Rate: $0.25 – $0.50 per word 
3. Porthole Magazine
If you're a cruise ship worker or just love the open ocean, writing for the Porthole Magazine may be your best option. Reflect on your personal experiences and pitch them to publications@ppigroup.com. 
Rate: Varies; typically $500 – $600 for feature stories
4. Road & Travel Magazine
Automotive, personal safety, and travel even have space within the travel blogging sphere. If you have a hoard of safety tips or know the best car rental agencies, take a stab at writing for the Road & Travel Magazine.
Rate: Varies; typically up to $100
5. Wanderlust
Wanderlust is a website and print publication headquartered in the UK that seeks articles about unusual and exciting destinations worldwide. Destination features, trip planner features, advice articles, and shorter "pocket guide" and "dispatch" pieces are all regular topics.
Rate: Typically $0.25 per word
Platforms for Freelance Travel Writers
Marketing yourself on a platform like Upwork or FlexJobs is another great way to break into travel writing and freelance work. Find one-off gigs to pay for your next adventure, or get hired for more permanent positions through the platforms below.
1. Upwork
Upwork has roughly 5 million clients, which means there are a lot of opportunities out there to find short- and long-term contracts. Upwork is a great place to begin your travel blogging dreams, but it can take a lot of work to break into due to the 18 million users.
2. FlexJobs
If you consider yourself an experienced freelance writer, FlexJobs may be a good option. It's known for its vetting process, which means fewer filler jobs. It offers both freelance and flexible full-time writing positions for seasoned writers.
3. Textbroker
To start on Textbroker, submit a work sample after completing the free sign-up. Then, join a first-come, first-served open order. You can collaborate with other writers on the platform. Alternatively, have a potential client send you work.
4. Fiverr
The listing roles are reversed on Fiverr from standard hiring platforms. To begin, you create a micro-bio and a brief explanation of what you offer. Then, that offer becomes a gig, and purchasers buy gigs. Take note that Fiverr can be hard to start on if you don't already have connections and experience.
5. CreativeCircle
CreativeCircle is an agency that can send you job recommendations matching your qualifications and desires. Remote, hybrid, and on-site jobs are available for various lengths of time.
Conclusion
You don't have to go across the ocean to be a travel writer. If you've always wanted to be a full-time writer but don't seem to have enough of those vacation days, take a few day trips to build up your repertoire and write about your experiences. Many publications value how-to guides and safety tips.
But if you can go across the globe and see new parts of the world, take advantage of the plethora of publications and platforms supporting your dreams. Pick up monthly gigs to help with your daily needs while traveling, or become an integral part of a publications community and share your experiences.
Start the process of becoming a travel blogger today by signing up for Viator's partner program. Viator offers instant access once you sign up to be an affiliate and with every booking made, you'll receive an eight percent commission.
Travel blogging jobs are everywhere. Whether you want to become a full-time writer or create guides on the side after work, take advantage of the plethora of resources you have at your disposal.