How to incorporate links into your website
Viator's affiliate links are a quick and easy way to start monetizing your website. You can use any viator.com link and can incorporate links in calls-to-action, in your blog content, and more.
Choosing which links to use
Before you start to incorporate links into your website, you'll have to think about your website's audience, why they are visiting your website, and what actions you want them to take.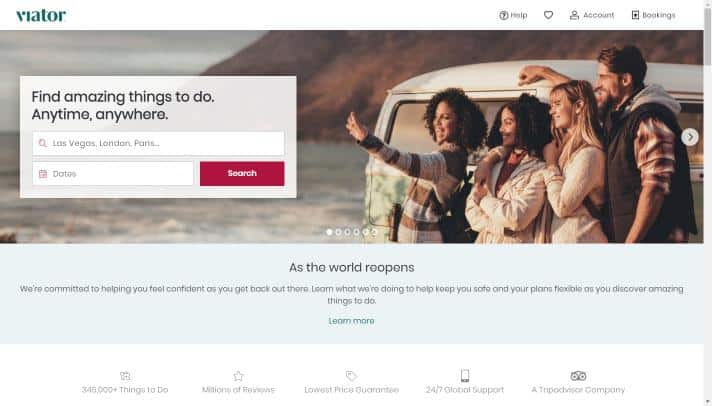 Homepage
Simply sharing a viator.com link is a quick and easy way to start earning commission, however it is the least targeted approach and will most likely result in a lower conversion rate.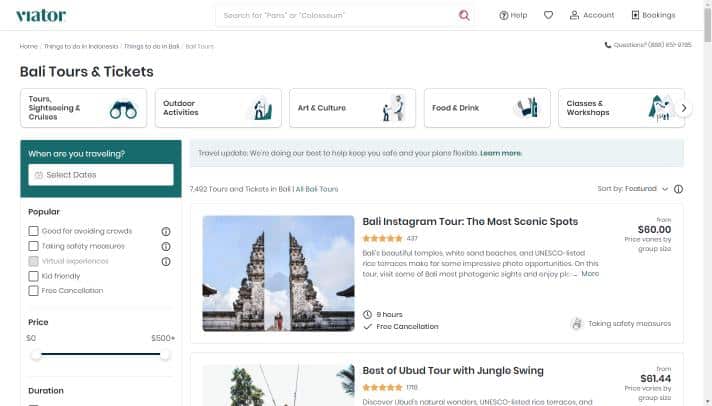 Destination pages
Promoting destination pages will be useful for users who are still in the early stages of planning a trip. By sharing a destination page, they can peruse all the tours and activities within that destination.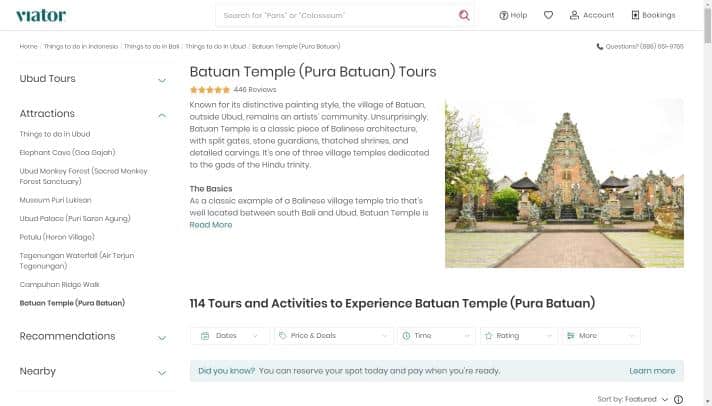 Attraction pages
Many attractions on Viator have multiple tour options run by different tour companies. Sharing an attraction page allows your audience to peruse all options for a given attraction.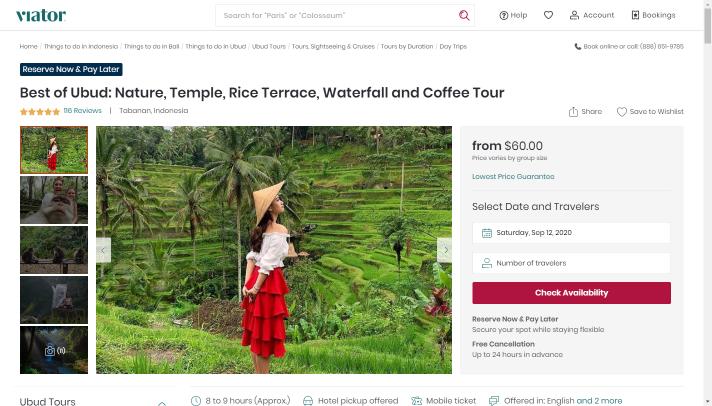 Product pages
Curate which products you want to promote on your website by selecting individual product pages. As long as a user clicks on your link, you will still earn commission even if they don't book the specific product you promoted.
The flexibility of links gives you the ability to put links wherever you want. There are no limits to where you can put them and how you use them. Below, we've highlighted a few ways that you can incorporate links into your website. None of these are mutually exclusive, and we recommend testing out different placements and measuring the success of each.
Calls-to-action
A strong call-to-action can help improve your conversion and maximize your commission. Mostly commonly, e-commerce partners will use buttons as their call-to-action, as they stand out and are familiar to people.
In content
If your website's best feature is the content you write, you'll most likely want to incorporate links directly into your content. This is a more natural way to incorporate links, allowing for an easier reading experience for your web audience.
Headers or footers
While it's not the most valuable real estate on your website, putting links in your header or footer will ensure that no matter what page a web visitor is on, there will always be a link they can click on to make bookings.
Pop-ups or interstitials
If you have the ability to trigger pop-ups on your website, including links on those pop-ups can be a great way to earn incremental commission. Pop-ups can be used to stop a user from leaving your site or to highlight any special promotions.
Eventually you will want to measure the effectiveness of the links you've embedded across your website. We recommend adding campaign parameters whenever you create a link. Adding a campaign tracking parameter will allow you to measure the success of individual links or a group of links so that you can focus on maximizing your commission.
The different places you embed links across your website might yield different conversion rates and commission. For example, you may embed a link on a pop-up and also embed the same link directly into a blog article. Adding different campaign parameters on the same link to differentiate the placement will allow you to see which placement has the higher conversion rate and highest commission opportunity.
You can report on your links performance in the reporting section of your account.