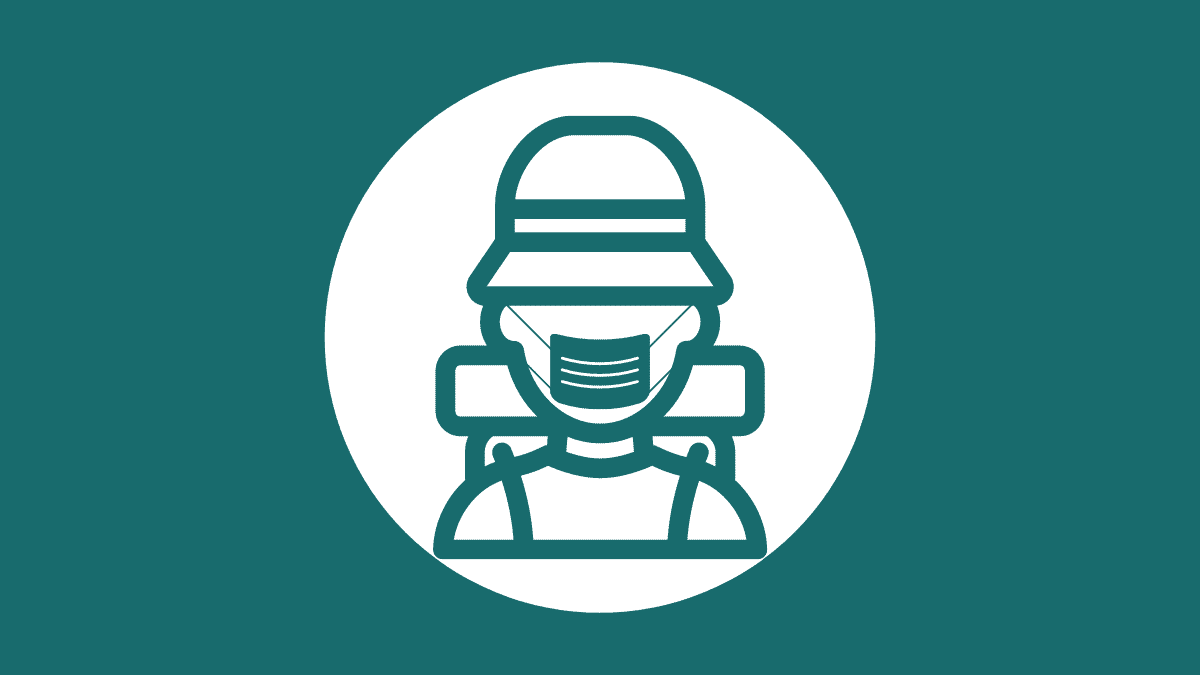 Travelers have questions about safety precautions being taken when in-destination. Is protective equipment being worn by guides? Are travelers required to wear masks? How will social distancing be observed? And so many more questions. We believe that in order to reopen travel, we need to do so safely and make sure that all the relevant information is present when it comes time to make a decision to book.
New search filter to find tour operators taking safety precautions
When searching for experiences, you'll find the "Taking Safety Measures" filter in the category breakdown on the left-hand side of the search results for a destination.
This filter will allow you to find only those experiences that have implemented safety guidelines. Those experiences will also have a badge that will read "Taking safety measures" so it will be easy to identify between experiences that are taking precautions and those that are not.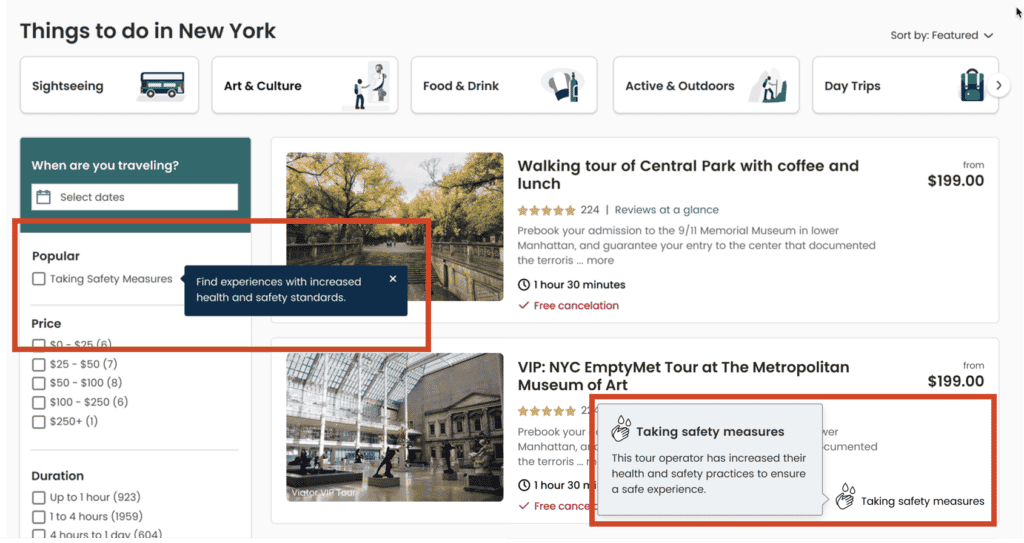 Once you've filtered for or identified a listing that is taking safety precautions, you can find more detailed information on individual product pages. We've provided tour operators with an easy-to-use checklist to include specific information about the tour's safety measures, including details about face masks, areas marked for social-distancing, sanitation procedures, and more.
These safety features will be clearly displayed in the tour description and tour operators will also be able to write a note that will provide more information about how they are ensuring the health and safety of everyone.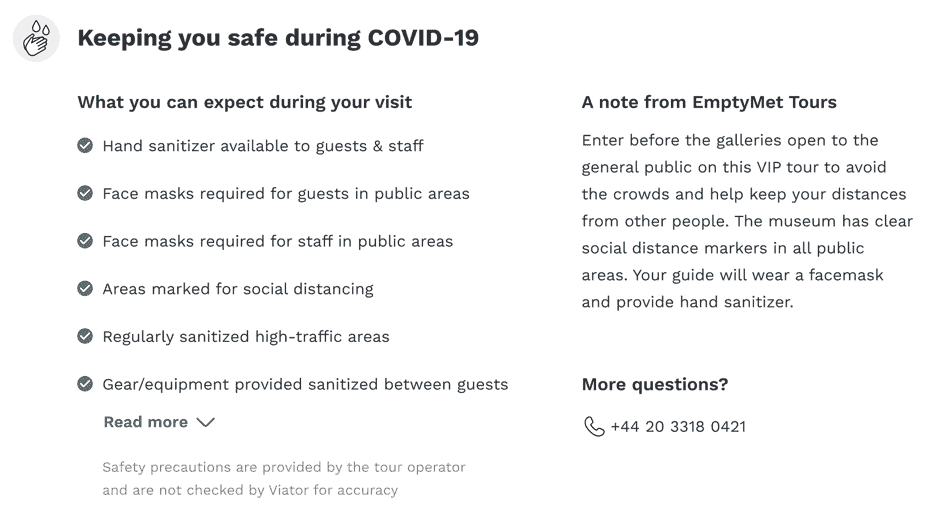 Adapting experiences for smaller groups
We know that travelers now prefer to be around as few people as possible, whether they're in a local marketplace or climbing the steps of the Leaning Tower of Pisa. This is why we are recommending that tour operators lower their maximum traveler thresholds. Maximum group size has always been and will continue to be featured when selecting the number of travelers.
Availability
In addition to asking tour operators to highlight health and safety features in their product listings, we are recommending that they take a look at their availability. Many tour operators blacked out their availability in the past months, but as people begin to travel again we are stressing the importance of having 100% accurate availability, to avoid traveler disappointment and frustration.