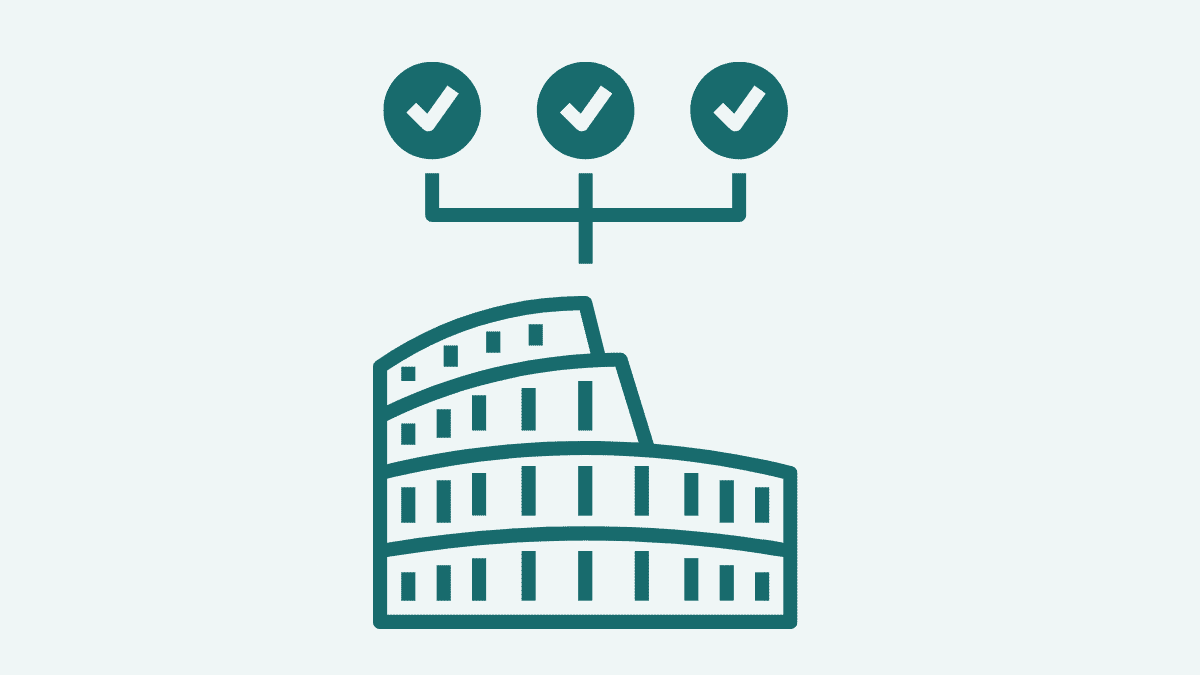 Our number one goal is to provide everything that travelers will need in order to feel confident when booking on our platform. We love that Viator is a marketplace with a wide array of options, where competition helps create better in-destination experiences and lower prices. While Viator will continue to remain a marketplace where any tour operator can list their products, we are making changes to the minimum requirements needed to be bookable on Viator.
Our definition of quality is based 100% on data – we have analyzed booking performance across all products to identify what makes a listing of a high quality. We are sharing the specifics of that with our operators so they can continue to develop and enhance their offerings to travelers on the Viator marketplace.
There are no actions that you need to take and your customers' booking experience will not change. However, your customers will see some improvements to the products on our marketplace that will aid them when booking.
On the operator side, we are asking them to follow two new sets of guidelines: the Product Acceptance Criteria and the Product Quality Standards.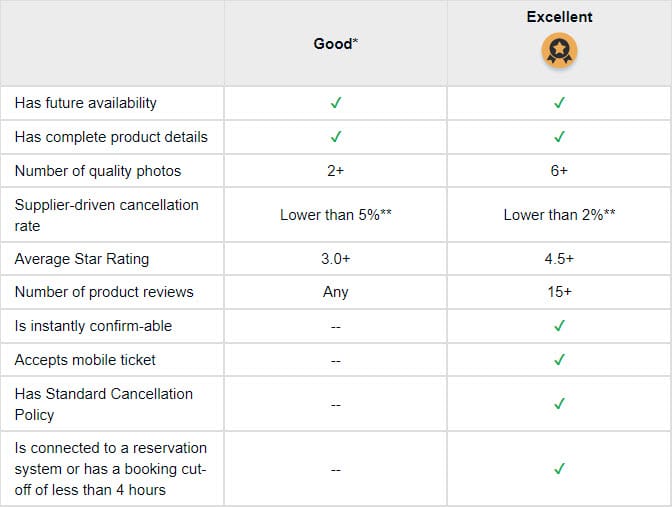 * Products must meet and maintain all criteria to remain active
**This new requirement will go into effect in 90 days from the 13 February 2023. Learn more here.
Viator's Product Acceptance Criteria is the first set of criteria that tour operators have to meet in order to be listed on the Viator platform. Once an operator meets the Product Acceptance Criteria, they then must meet the Product Quality Standards. The quality standards provide benchmarks for tour operators to adhere to and use to improve their offerings and listings. A few examples of new standards are:
A new set of product content standards, such as quality photos, and product descriptors
A new set of post-sale operational standards, like courtesy best practices for managing travelers and cancellations
More detail on our safety, ethical, and legal standards.
New Quality Product Reviews for Tour Operators
Using data to help guide our definition of quality, we have introduced a new quality review process to make sure that all operators are meeting the Product Standards. This involves products being manually reviewed by our internal teams to ensure that every tour that is bookable on our platform meets our Product Standards. Our internal teams will help tour operators bring their listings to our level of quality.
While these standards do not apply directly to our affiliate partners, we hope that you and your customers will benefit from these improvements.