In order to get paid out your commission, you'll need to enter in your payout details. In this guide, we'll cover how to add payout details, what payout methods we use, and how often you will receive payouts.
How do I get paid out? How do I add payout details?
After you register your account, you will be prompted to add payout details if you have not done so already. To add payout details, there are just a few simple steps to follow: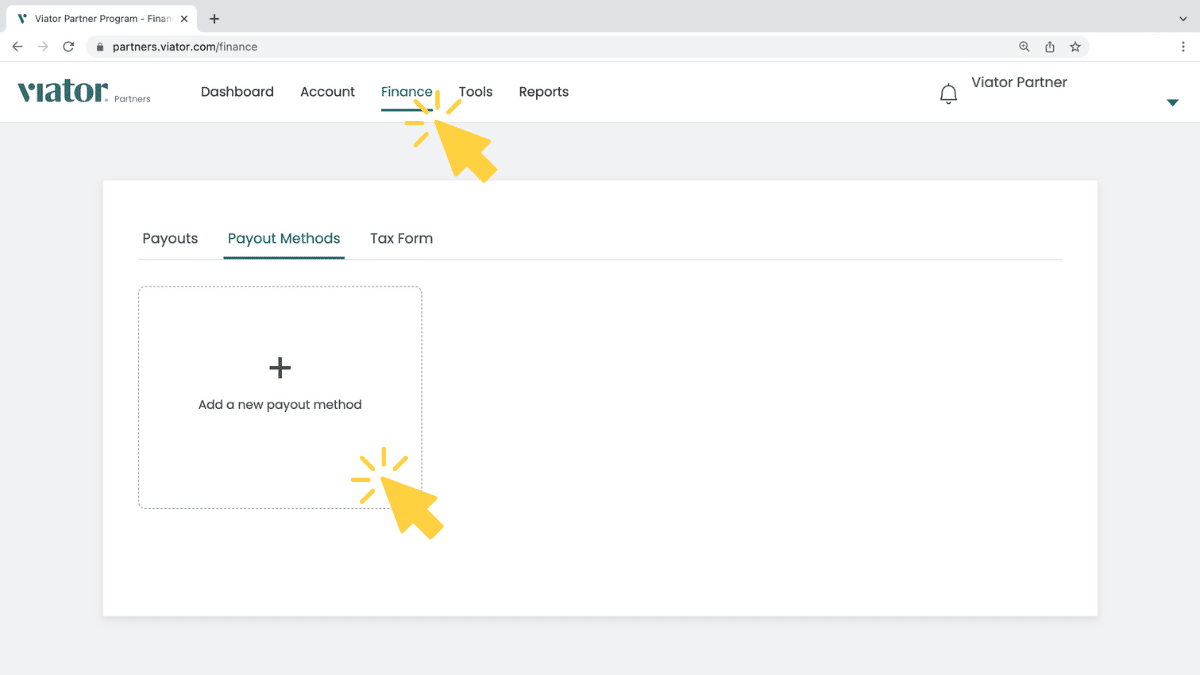 Step 1
Navigate to the "Finance" section of your account. On the "Payment Methods" tab, you'll click "Add a new payout method" if you haven't done so already.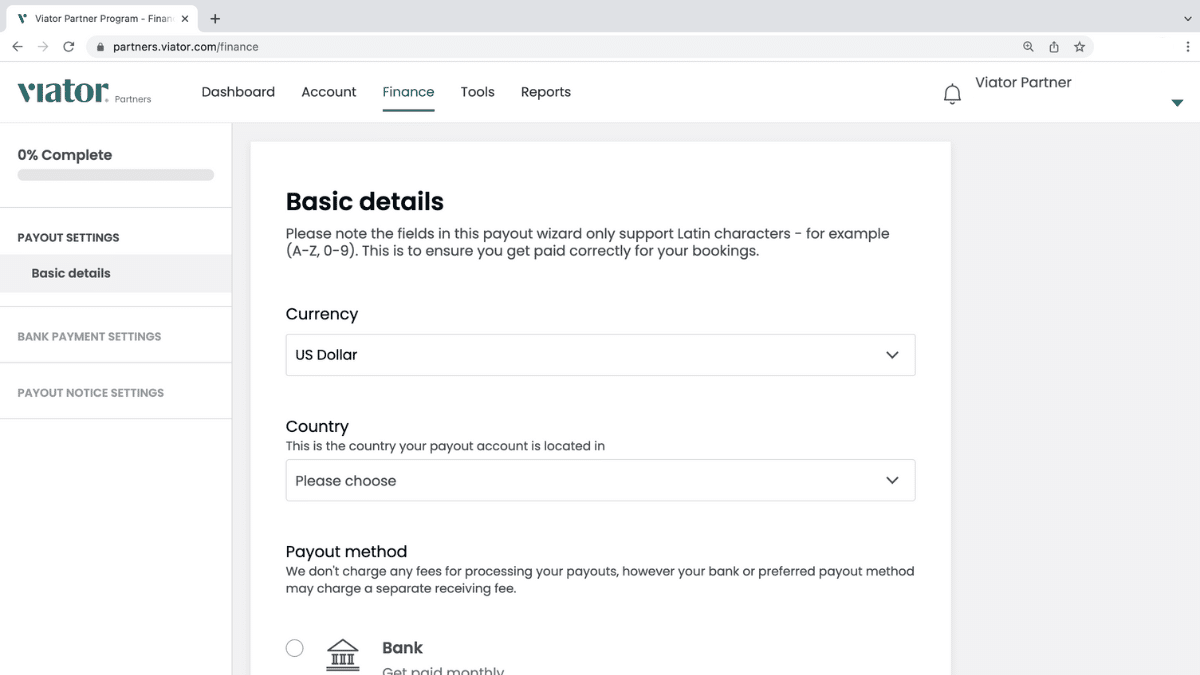 Step 2
Fill out your basic details, including country, currency and where you want the funds deposited.
Note: you will be able to change your payout currency in the future.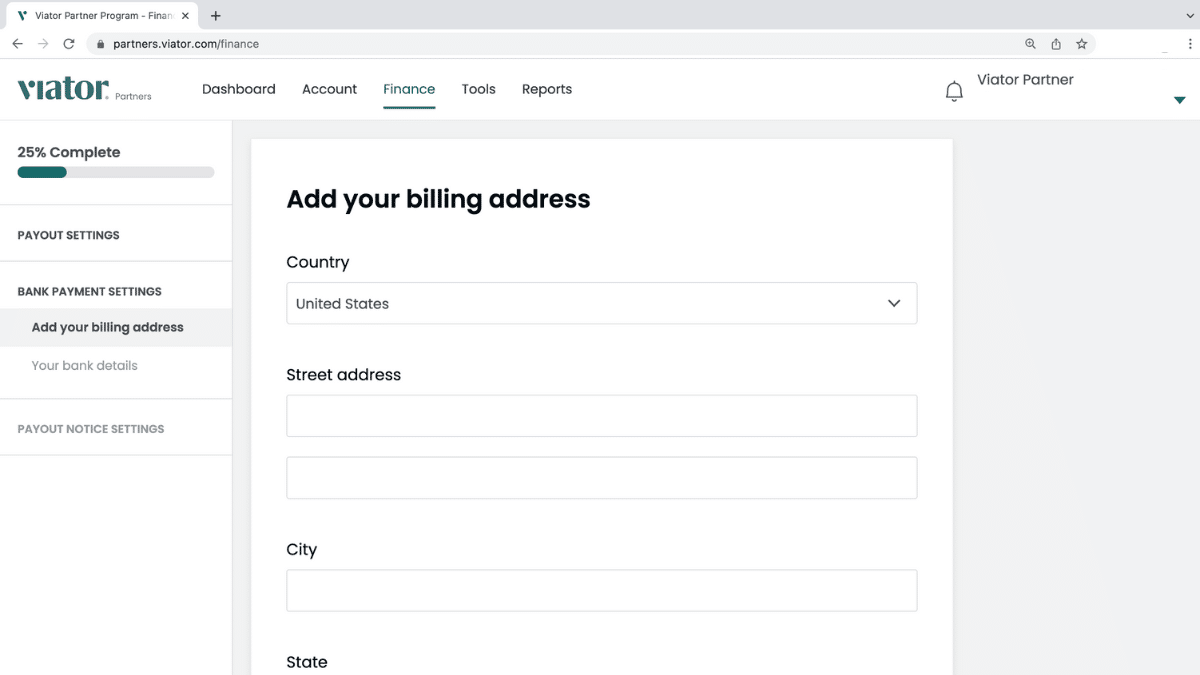 Step 3
If you choose to send your funds to PayPal, you'll be redirected to their site to fill out your information. In the screenshot above, we've highlighted what you'll see if you select to have funds transferred to your bank account. Here, we'll ask you for your billing address as well as your bank name, routing/SWIFT/IBAN number, account number, and account holder name.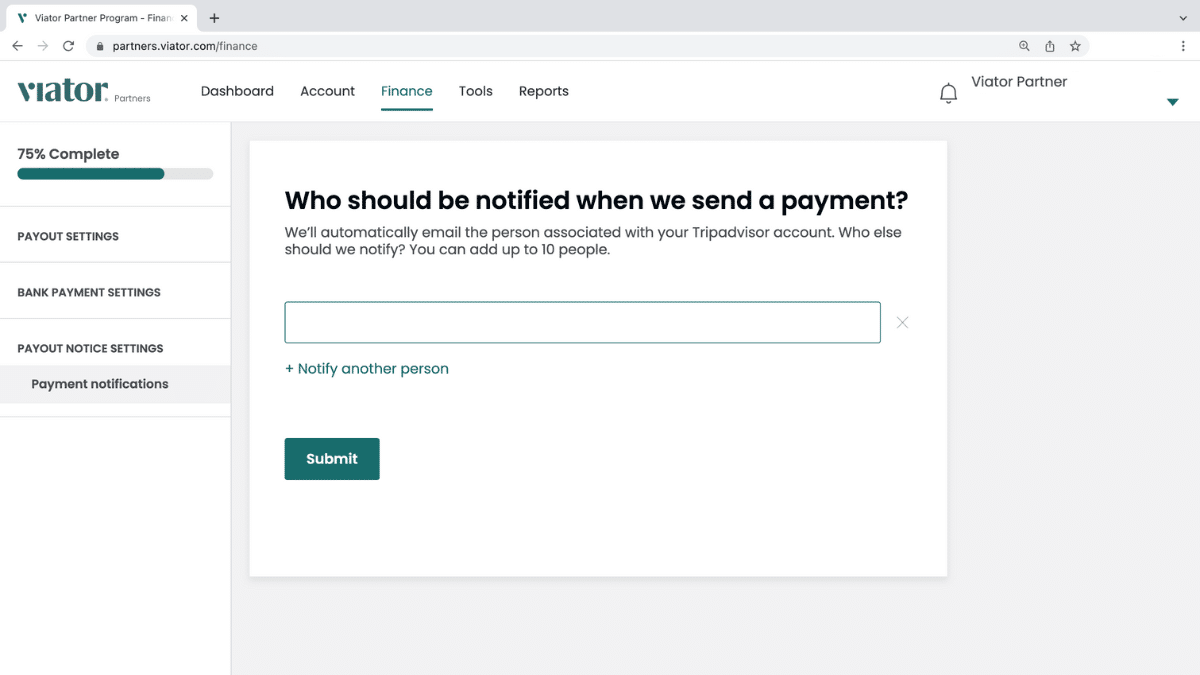 Step 4
Select which email you want to receive notifications about initiated payments. You can add up to 10 email addresses.
You have the ability to get payout notices to the email addresses on file when filling out your payout details. Depending on whether you chose your bank or PayPal as the payout account, you'll be paid out at different times and after meeting thresholds.
| | | |
| --- | --- | --- |
| Method | Payout | Minimum threshold |
| Bank | Monthly | $50 |
| PayPal | Weekly | No minimum threshold |
Meeting minimum payout thresholds
If you choose to have your commission paid out to a bank account, you'll have to hit a $50 minimum threshold for every payout. If you don't meet the minimum threshold, your balance will carry over to the next month.
When commission gets paid out
For bank transfers: commission is paid the first week of every month for bookings traveled through the previous calendar month (provided the amount is more than $50 USD). For example, your customer books a tour in August 2023 for a travel date in October 2023. Your commission will be disbursed in November 2023.
For PayPal payouts: we send out payouts to you once a week for bookings that traveled during the previous week.
Viewing my commission payments
You can view your commission payments on the "Payouts" tab within the Finance section of your account. In this section, you can download payout reports and will be able to see the outstanding balance for your account, as well as any upcoming payment dates. You can also view expected commission payouts in your
account reporting
.
Frequently asked questions
Does my commission expire?
No, your commission never expires and you do not need to claim your commission. As long as you are registered and you have completed your banking details, your commission should automatically be applied to your account.
Can Viator pay commission without a bank to bank transfer or PayPal
We only payout through bank transfers or via PayPal. We are unable to payout commissions using any other method, such as by check.
Will I receive commission for cancelled bookings?
No, we do not pay commission on cancelled bookings. You will, however, receive commision for no-shows that are not cancelled.
Who will my commission payments come from?
Due to certain regulatory requirements, you may receive payments from different companies in our group. You may receive payments from Viator Limited, Viator, Inc., Viator Systems Pty Limited, and/or Owl Payments Limited. These are all companies within Viator's corporate group. Each payment will have its own remittance, providing a clear breakdown of the booking and the associated commission.